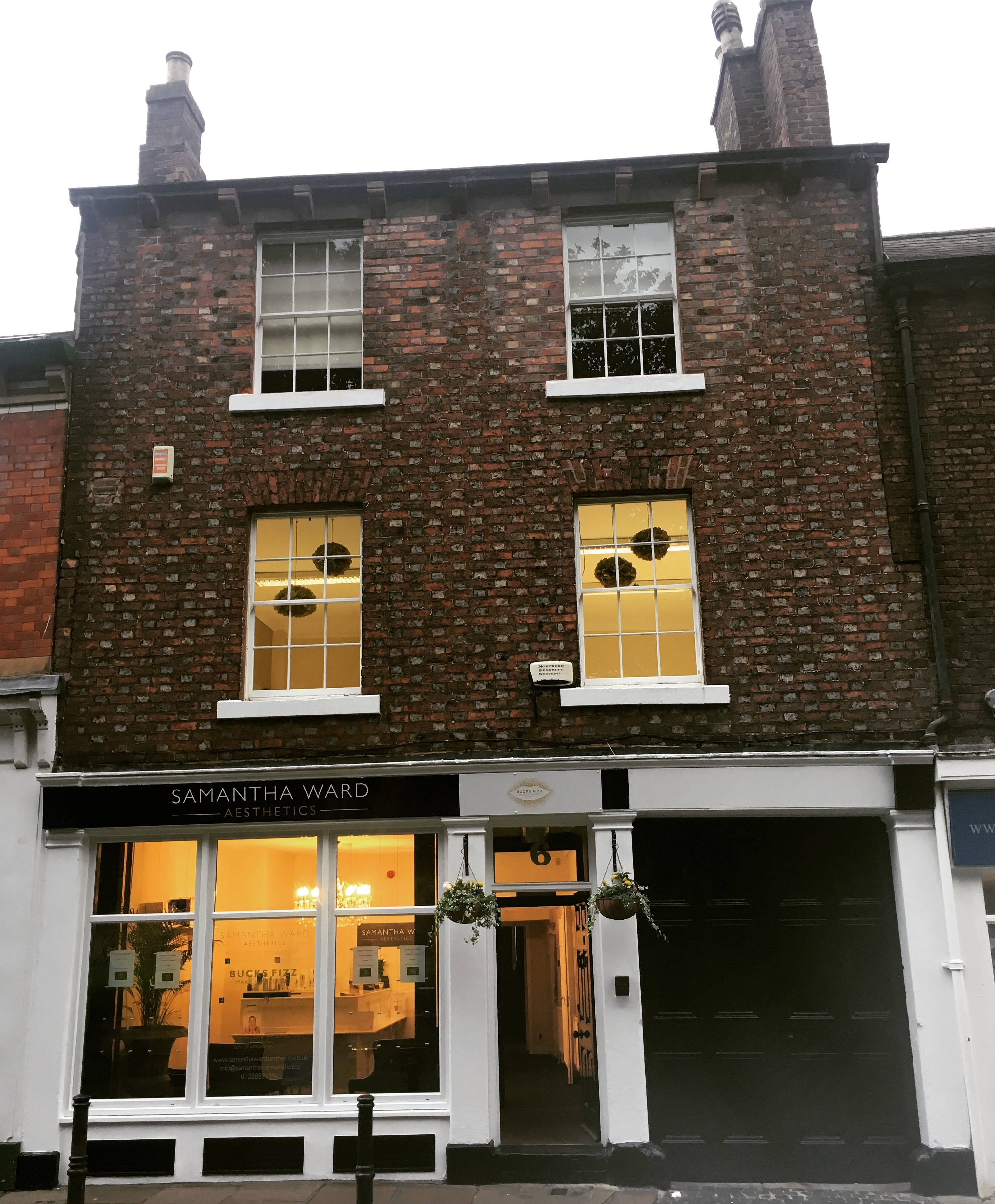 Well, we're in!
It's safe to say, I could now do with a holiday but no rest for the wicked as I am now moving house!!
The new premises have been completely ripped out from top to bottom and redecorated throughout – it was done in record time! Well worth it, but, it was a tough 6 weeks to say the least! Long days, late nights and still keeping our clients our absolute priority, we moved in mid week without closing the clinic at all.
We now have a huge and fab new space, situated on Paternoster Row, which is just over the road from where our old premises used to be. We have 7 treatment rooms spread out over 4 floors. If you work here – you don't need a gym membership that's for sure!
Within our new premises, we house my latest venture, Bucks Fizz Make Up Studio by SWA. This is Carlisle's first and only dedicated Make Up Studio and it is just SO GLAM! With having ties in Liverpool, I have always been surrounded by the most fabulous ladies who do nothing by halves, an amazing face of make up done by a professional Make Up Artist is essential to the Scousers! Carlisle didn't have a Make Up Studio, but now it has! Bucks Fizz has a total of 8 Make Up Stations so we are able to cater for larger parties too. Not only will we be doing your standard night out make ups, we are also providing Masterclass Events, 1 on 1 make up lessons, Children's parties and training days. It's proved to be very popular already, we have had numerous Wedding bookings for 2018 and we're already filling up for the Christmas period!
Last Saturday, we had our Launch Evening which was a great success! Thank you to everyone who came and hats off to you girls, 24 bottles of fizz were polished off in 2 hours! It was a really enjoyable evening for all the staff at Samantha Ward Aesthetics and Bucks Fizz, we hope you enjoyed it as much as we did!
Thank you to all of the support we receive from our wonderful clients, I look forward to welcoming new and existing clients into our new Clinic.
Have a great week,
Sam x